How to Design
step 1

Choose The Item You Want
There are hoodies, t-shirts, blankets, etc. for your choice.
step 2

Choose The Design
Use the default picture or Upload your own
step 3
Arrived Quickly
Make this item a meaningful gift!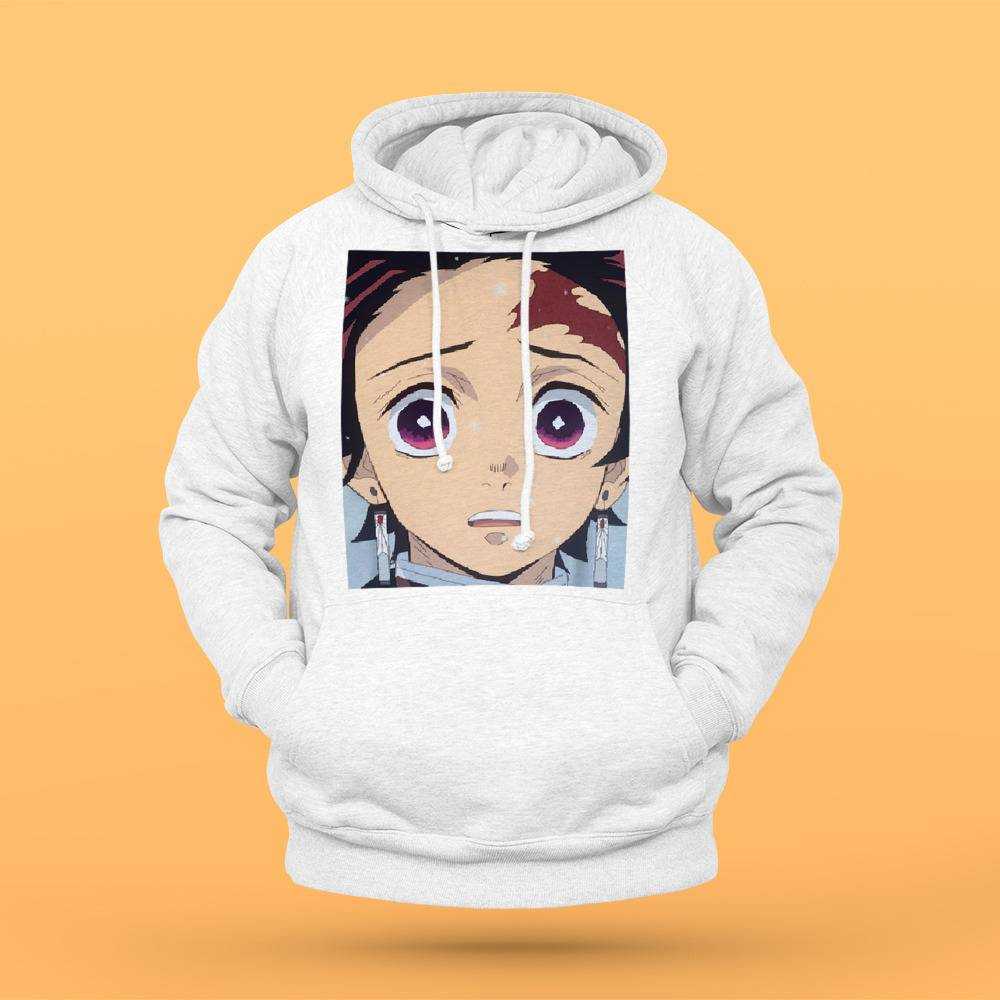 Anime Jackets Hoodie "Demon Slayer" Hoodie
description

Design your everyday with Anime Jackets hoodie you will love to snuggle up with. Match your style with patterns and designs from our professional design team. Original design. Create a personalized gift with a photo of your favorite celebrity. Suitable for all kinds of daily life, leisure, sports, fashion. Dye-sublimation printing. Customized printing, showing youthful personality. Size: S-XXXXXXL Material: cotton Crafting time 3 to 5 business days.
shipping

Free shipping for orders over $49

You can choose the shipping method during checkout:

Standard shipping: $7.99

Arrives 7-15 business days after the production time

Express Shipping: $29.95

Delivery 4-6 business days after the production time
Welcome to Anime Jackets Shop
Hello! Dear anime fans. If you enter our Anime Jacket Shop, you must be an anime fan. Now, if you are looking for an Anime T-shirt and Anime Hoodie, this is the place for you! Our shop is built for all anime fans. We are committed to creating a shopping paradise for all anime fans, So we use the hoodie and T-shirt as the carrier of all anime. You will find a different anime image printed on each hoodie and T-shirt. You are sure to find your destiny anime hoodie or T-shirt and will be delighted when you receive our product.
Japanese Animation Worldwide
The Japanese animation culture is very perfect, with excellent voice actors, a production team that burns money, a conscientious original artist, an excellent soundtrack teacher, a reasonable age classification, and a variety of peripheral products, each of which contributes to the steady development of today's animation industry. contributed a significant driving force.
When it comes to anime, we have to mention manga. Comics originated in the Italian Renaissance in the sixteenth century. At the same time, it was introduced to Japan from the West, and it was the first country in Asia to develop comics. With the popularization and promotion of Japanese comics, Japanese comics with various themes are respected and loved in Asia and even the world. To this day, Japanese manga is still the most popular and most loved manga in the world. The high achievement of Japanese manga has also created the glory of Animation.
Why Should You Choose Our Anime Jacket Shop?
First of all, our Anime Shop is fully committed to providing good T-shirts and hoodies for anime fans so we pay great attention to the design of each product. Secondly, we hope that all anime fans can think of our shop the first time when they buy it next time, so we only provide high-quality products. Finally, with our cheap price and fast delivery, you can surely receive your high-quality products at the most suitable price and the fastest speed.
Anime Jacket Shop Recommend
Anime Hoodie: The hoodie is a must-have item for everyone. It is not only due to its stylish and comfortable, but also its variety of wearing occasions
We recommend you our Anime Hoodie. We know that there are a huge number of people loving Anime Hoodie. We make the Anime Hoodie. It is a classic style. It runs true to size with spacious pockets and a drawstring hood.
.
Anime T-shirt: T-shirts are one of the most popular clothing items in spring and summer. Especially in high-temperature weather, T-shirts are loved by everyone for their natural, comfortable, and cool advantages, and appear on many social occasions. Our Anime T-shirt not only has a variety of colors to choose from but also has many animations to choose from. You can click our navigation bar to check.
What Animations Merchandise Do We Have?
In our Anime Shop, You can choose many animations. They are as follows:
Pokémon, Naruto, Demon Slayer, Dragon Ball, Attack on Titan, Haikyuu!!, My Hero Academia, ONE PUNCH-MAN, JoJo's Bizarre Adventure Stone Ocean, Genshin Impact, and GUNDAM.
Go And Get Your Favorite Anime Cloth!!!